H E L L O !

Hi There! My name is

Tasha Van Zandt.

I am a globally minded, multifaceted creator of innovative design with an unrivaled passion for conceptualizing, developing and delivering powerful strategic visual solutions. I am dedicated to holistically blending the practices of design strategy, technology and art direction in order to create meaningful brand engagement experiences and engage people in new and groundbreaking ways.

I believe that deep cultural understanding inspires the most effective design. I have extensive international experience working, living and managing programs throughout over 25 countries. It is my goal to produce transformative visual communications in order to build cultural bridges that lead to better global understanding.

STRENGTHS :

Creative Strategy | Art Direction | Design | Ideation | Project Management | Team Leadership

It has been my long-term aspiration to become apart of the Olson team. I believe that my multifaceted background in the arts and management would be a strong fit within Olson's holistic and innovative community. It would be an honor to present you some of my recent work. You can find samples of my work

here

and some more fun that might interest you here on my

blog.

Working with you would be a dream, and I would love if you considered teaming up in the future.

Thank you for your time and have a wonderful day!

Tasha Van Zandt

Contact me here


GIF ME AN INTERNSHIP OTERN CHALLENGE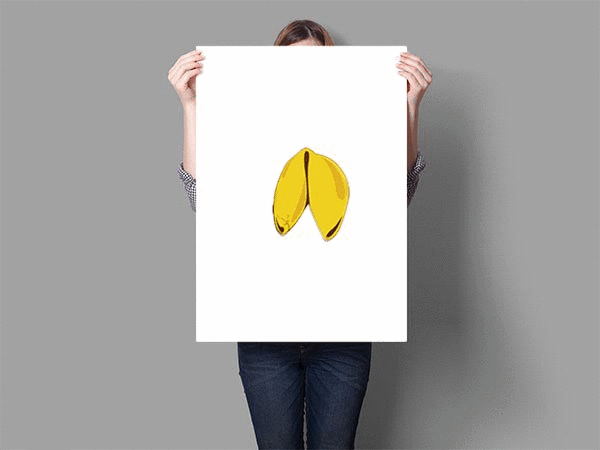 THE BRIEF.

THE BACKGROUND:

CREATE AN ORIGINAL GIF FOR THE OTERN PROGRAM APPLICATION &

ANSWER FOUR INTERVIEW QUESTIONS IN A "TWEET"

(FEWER THAN 140 CHARACTERS)

THE OBJECTIVE:

CREATE AN ORIGINAL AND UNIQUE GRAPHICS INTERCHANGE FORMAT (GIF) THAT SUCCESSFULLY DEMONSTRATES SKILL SET AND CREATIVITY IN ORDER TO OBTAIN THE INVALUABLE OPPORTUNITY OF BECOMING A PART OF THE OLSON 2014 OTERN TEAM

THE AUDIENCE:

OLSON HR AND CREATIVE TEAM

THE DEADLINE:

ALL APPLICATIONS DUE BY MARCH 2ND

THE INSPIRATION.

GIF INSPIRATION MOOD BOARD:
BY USING A MOOD BOARD OF FOUND IMAGERY AND TEXT,
I WAS BETTER ABLE TO SUCCESSFULLY DEFINE THE AESTHETIC OF THE PROJECT IN IT'S BEGINNING STAGES

THE TAGLINE:
BY USING A STRATEGIC FOUNDATION, I CRAFTED THE TAGLINE "TASHA VAN ZANDT IS IN OLSON'S FUTURE." MY INTENTION WAS TO CREATE A CREATIVE, PUNNY AND MEMORABLE TAGLINE THAT REFLECTS MY PERSONALITY.


THE MESSAGE.

"TASHA VAN ZANDT IS IN OLSON'S FUTURE"
O-TERN 2014

FINAL NOTES:
THESE PAST FEW WEEKS OF THE GIF ME AN INTERNSHIP PROJECT HAVE BEEN ENRICHING AND EXCITING. IT IS SO REWARDING TO SEE THE TRANSFORMATION OF A PROJECT FROM BEGINNING TO END. WITH GREAT HOPE THIS ENDING WILL BE THE BEGINNING TO A WONDERFUL NEW JOURNEY AS AN OLSON OTERN IN 2014.
---
140 WORDS OR LESS